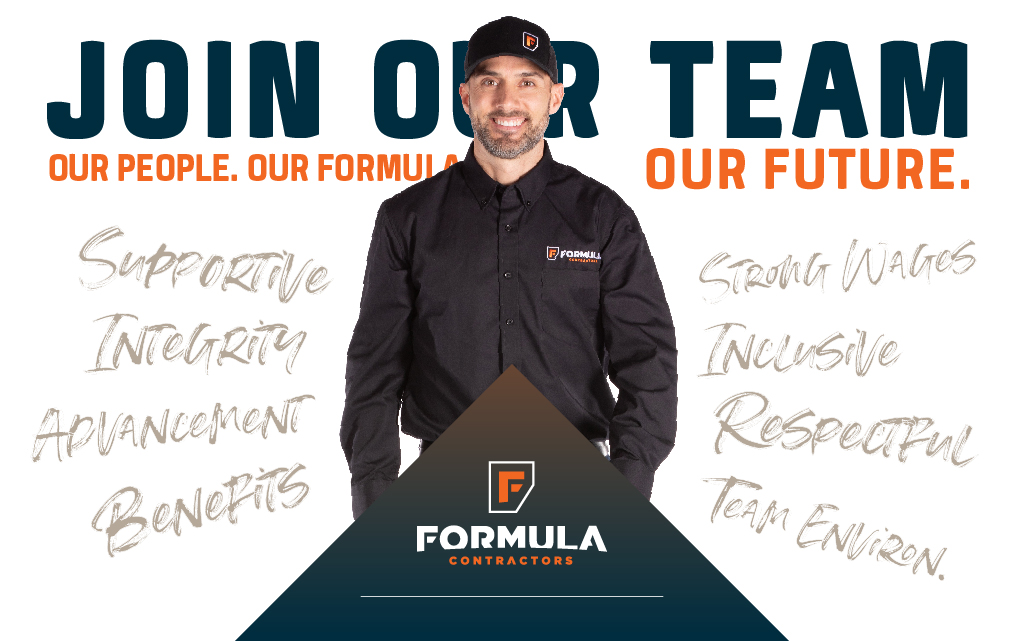 Interested in a Career with Formula Contractors?
Formula is an ambitious company focused on growth and excellence in everything we do. Our goal is to be the heavy construction
company of choice in Western Canada. To achieve our goal, we need great people willing to use their skills, innovative ideas, and
knowledge to work smarter and contribute to our growth and success.

In return, we provide a safe, positive workplace where you can learn, grow, and construct your career. We also offer competitive pay
and provide an excellent rewards package that looks after you and your family.

We're a team of creative, highly engaged individuals. We love our work and the variety of interesting, sometimes out of the way,
places it takes us – places that challenge our creativity and innovation as we strive to deliver the best results. We ask you to
join our company because we believe you'll feel the same way.
Check out our current job listings!